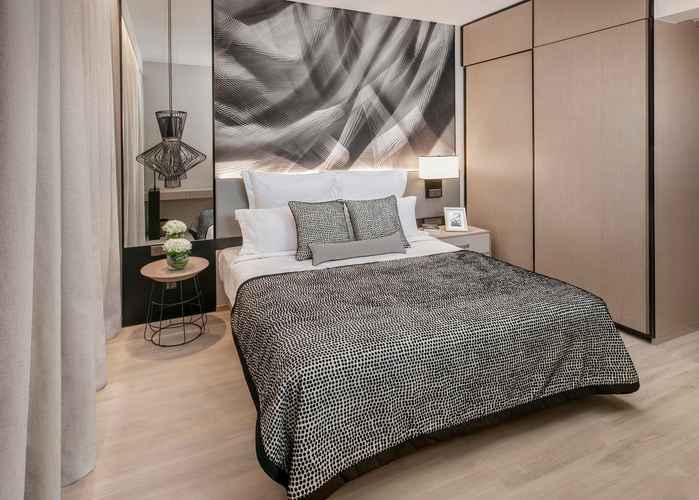 There is no doubt that Singapore hotels are famous for their impressive services. It is the main reason why people love to visit the country. Particularly among families worldwide. Singapore is one of the best destinations for families who demand a memorable holiday by visiting excellent places in Singapore. Fortunately, choices vary from the most affordable to the most luxurious ones. So, if you plan to visit Singapore on your next holiday, below are the choices of family-friendly hotels: 
Shangri-La's Rasa Sentosa Resort & Spa
Surely all families never want to miss spending their vacation here. Located right by the beach in Sentosa, this hotel offers more than just luxury and comfort. It is the core of fun for the whole family members. 
Of course, besides superb services, this hotel is very famous for its amazing facilities. The water pool for kids is highly magnificent. Its water slides are the real reason for kids to have fun for hours. The best part about this hotel is the open-air play space. It has many playing areas. 
The most favorite section is the giant nests that are connected through netted obstacle courses. Not to mention the longest slides that amaze those little guests. The most recommended room in this hotel is the Deluxe Pool View Room. It doesn't only offer beautiful views and comprehensive services, but it also has lots of offers. This room accommodates two adults and two kids. 
Ascott Orchard
Staying right in the Orchard's shopping belt heart guests will be amazed by the abundance of fun at this hotel. This hotel allows every guest to enjoy the very big pool or the very well-designed gym that allows all kinds of workouts. Kids will never want to miss the wading pool that has a detailed design for the sake of kids' great moments. 
Families love to stay in this hotel because it feels like living in an apartment with luxury service. Families with toddlers will enjoy spacious rooms that are available with several choices. Guests can choose rooms with the kitchen to prepare food for the very young kids and dishwashing facilities for cleaning milk bottles. Guests can access Paragon by using the covered bridge that enhances the fun. 
ONE°15 Marina Sentosa Cove
Situated at the vibrant Cove Drive, this hotel is the best choice among other Singapore hotels for families who spend days exploring Sentosa thoroughly. Facilities include bicycle rentals to witness beautiful panoramas of the bay. Anyway, if guests do not want to bother using bikes, there are bus tours for enjoying the overall Sentosa's best spots. 
This hotel collaborates with several hotel directories for promos and special offers like Ala Carte breakfast, fun kit for kids, arcade tokens, board game rental, and so forth. 
As there are still more choices of Singapore hotels in the area, those three choices of hotels will give some memorable memories of the vacation. They own complete facilities for kids. They also offer endless promotions and special prices for all facilities. In sum, anyone can enjoy more than they might have expected before.